Hosting all these different people has been a tough challenge for me. Having almost no training for this kind of projects, I found myself planning, organizing and explaining activities and games to a large group of thirty people who were strangers to each other. It was not an easy task for me.
After this week, all these young people must come back home being aware of the needs some minorities have in finding a job nowadays. How to do this in a way they don't get bored, disconnect and go back to their phones? Non-formal education was for sure the key to solve this problem.
With my workmate, we designed a bunch of activities that during the week would serve to break their initial shyness, but also to prepare the atmosphere to the main core of the project: social work.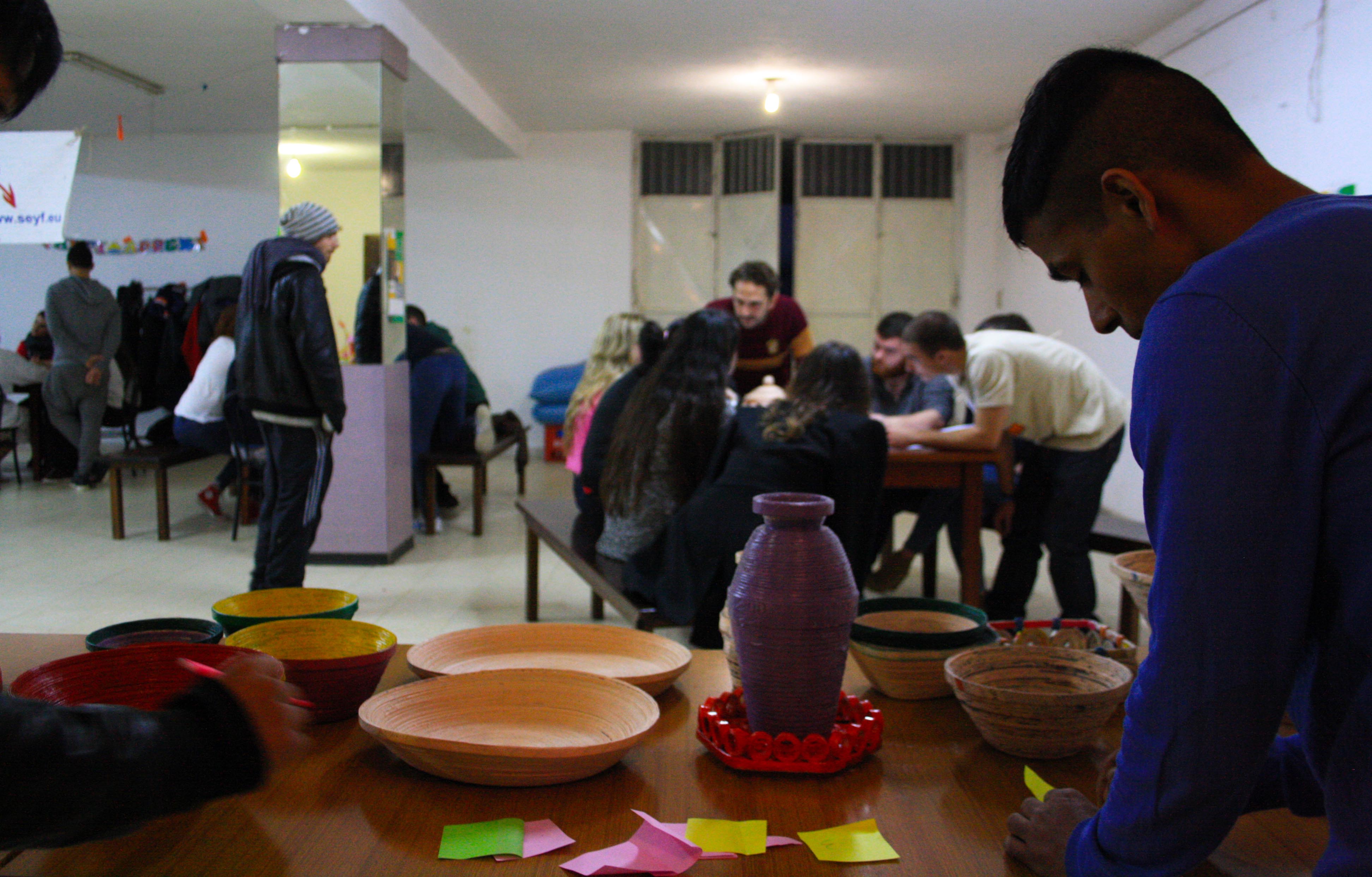 For that, they will have to learn to work in groups, by creating teams with different nationalities and force them to cooperate in a new environment. The result was astonishingly positive. In two days, everyone was part of the biggest group. There were no borders, no frontiers. There were leaders, but never subordinates. There were winners, but no losers.
Before I realized, we had made a strong and bounding team. Even those who didn't know many English were accepted in the group, due to their great effort to overcome their fears. Thanks to that, they were able to connect with hard realities in the region, giving their great sense of optimism and will to work. That's how they had an amazing day dancing and learning, learning and playing with refugees in a migration center, or how they have turned for good a business run by two Nepalese migrants who just want to be a part of a new society.
The results were impressive. By providing them some tools, what is called 'Business Model Canvas', they learned in a very quick way how to get started with business ideas.
For me, seeing all this process from outside has been incredibly helpful for my career. But also it helped to watch from the inside how all this new friendships and dynamics, bounding and caring, were built during this week. I wasn't an outsider from the distance, a teacher or a boss. I was like them, a young European who just wanted to have new experiences.
The first day we made them write on a piece of paper what their hopes and fears were for this week. All of them wrote how they were afraid of now connecting with the group, and they hoped they got to know new people and friends. And I have never been so proud to say that I was an important piece in order to accomplish that.