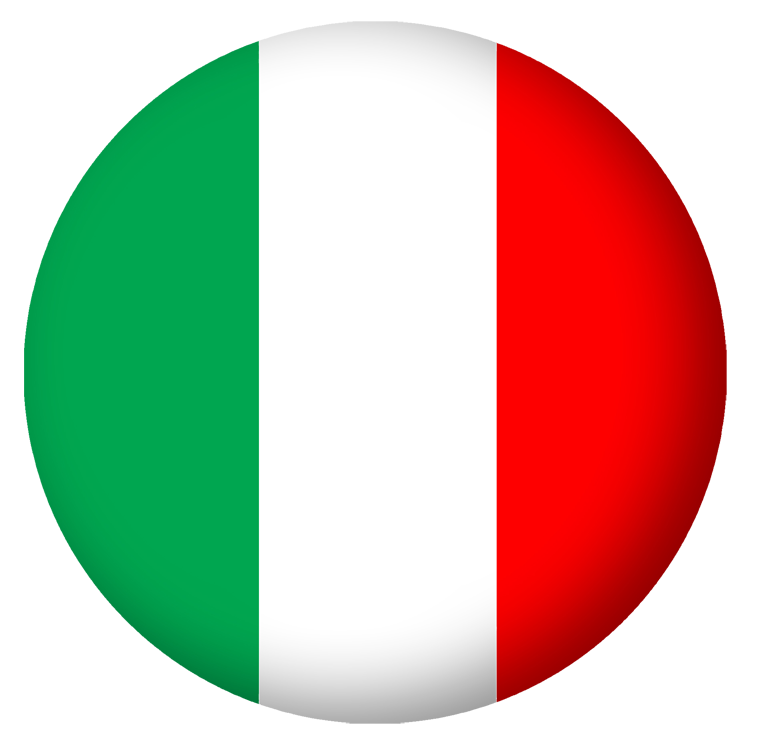 Lo sportello Inclusione è dedicato a fornire supporto a giovani stranieri attualmente residenti in Italia, in particolare modo a Lecce e nel suo territorio, per ricevere supporto per orientarsi sul territorio.
Nello sportello, alcuni operatori e volontari di SEYF aiuteranno a capire come funziona il territorio, i servizi essenziali, le pratiche di supporto ai documenti, consigli per trovare supporto legale, mediazione linguistica, suggerimenti per trovare alloggio o lavoro.
Gli operatori sono affiancati dai volontari di People Have the Power, giovani con un percorso migratorio che hanno vissuto in prima persona le difficoltà di trovare aiuto sul territorio. Grazie alla loro esperienza, ma anche alla loro competenza linguistica (Inglese, Francese, Mandinka, Pulaar, Bambara, Wolof), ti offriremo il nostro aiuto e la nostra competenza.
I nostro operatori, insieme a Benedict, Abdoulaye, Diallo, Aboudrahaman, Aziz e Baldeh sono a vostra disposizione per offrirti consigli, supporto e informazioni utili.
Lo sportello Inclusione può darti consigli e informazioni utili su: orientamento ai servizi del territorio (Enti, istituzioni, associazioni), Orientamento legale per conoscere la base dei tuoi diritti e dovere e per metterti in contatto con legali e associazioni che possono offrirti supporto; orientamento lavorativo per conoscere il mondo del lavoro in Italia e possibili opportunità; orientamento abitativo per aiutare nella ricerca di una casa; Supporto riguardo ai documenti (es. permesso di soggiorno, codice fiscale, iscrizione anagrafe sanitaria/ASL); supporto alla mediazione linguistica con l'aiuto dei nostri volontari.
Contattaci per email (This email address is being protected from spambots. You need JavaScript enabled to view it.) o tramite i nostri canali instagram (seyf_italy) e facebook (seyf.lecce).
Siamo anche disponibili a incontrarci presso le nostre sedi territoriali su Lecce (presso la sede della nostra organizzazione o presso le sedi del Polo Bibliomuseale di Lecce dove i nostri volontari sono disponibili ad accoglierti) o presso uno degli sportelli territoriali in Provincia di Lecce (centro e sud Salento): contattaci e troveremo il modo di incontrarci!
Lo Sportello Inclusione / Inclusione Point è un'iniziativa nata nell'ambito del progetto "People have the Power". L'obiettivo dell'iniziativa è supportare i giovani cittadini stranieri, soprattutto con un background migratorio quali richiedenti asilo e protezione internazionale, nell'integrazione sul territorio.
"People have the Power" è un progetto promosso da SEYF nell'ambito del programma European Solidarity Corps, con il supporto dell'Agenzia Nazionale per i Giovani e la partnership del Polo biblio-museale di Lecce.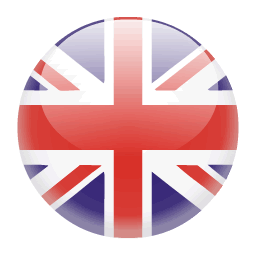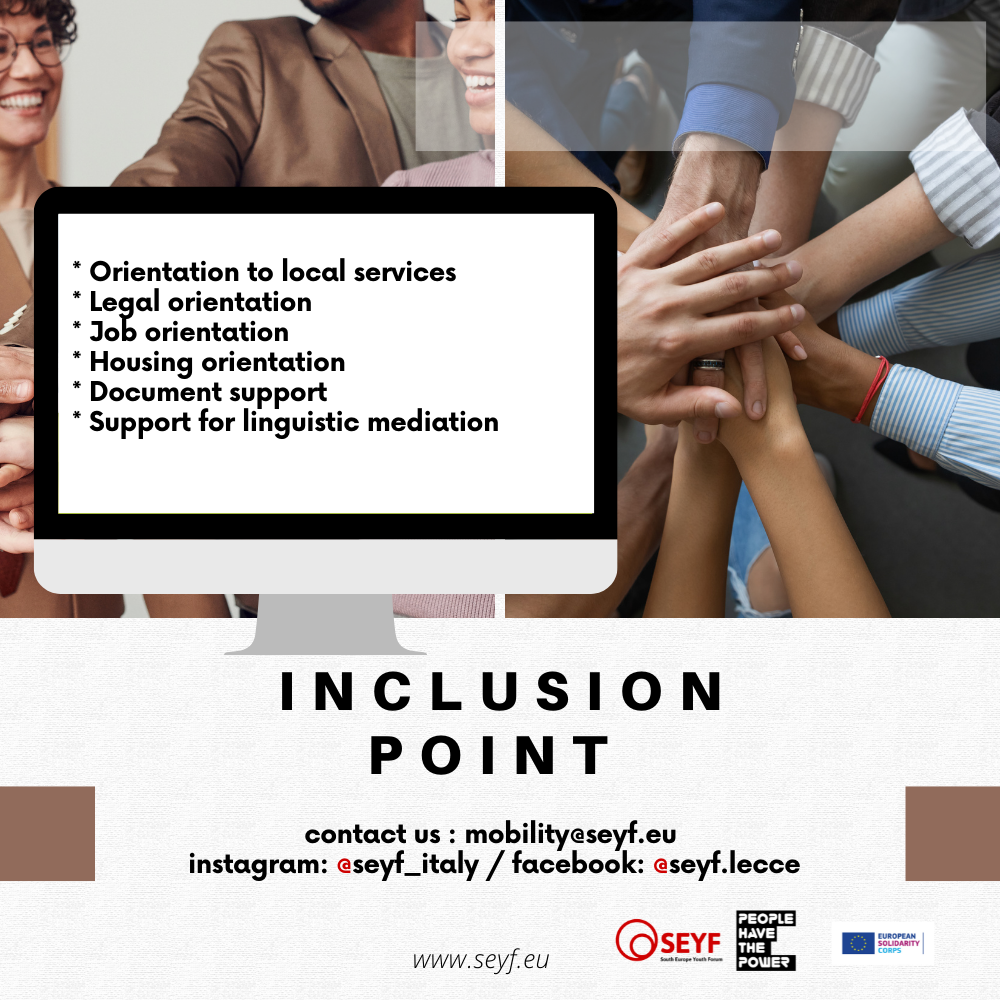 The Inclusion Point is dedicated to providing support to young foreigners currently residing in Italy, in particular in Lecce and its territory, to provide support to orient themselves in the area.
At the desk, some operators and volunteers from SEYF will help to understand how the territory works, essential services, document support practices, advice for finding legal support, linguistic mediation, suggestions for finding accommodation or work.
The operators are supported by People Have the Power volunteers, young people with a migratory path who have experienced firsthand the difficulties of finding help in the area. Thanks to their experience, but also to their linguistic competence (English, French, Mandinka, pPulaar, Bambara, Wolof), we will offer you our help and our expertise.
Our operators, together with Benedict, Abdoulaye, Diallo, Aboudrahaman, Aziz and Baldeh are at your disposal to offer you advice, support and useful information.
The Inclusion Point can give you advice and useful information on: orientation to local services (institutions, associations), legal orientation to know the basis of your rights and duties and to get in touch with lawyers and associations who can offer you support; career guidance to learn about the world of work in Italy and possible opportunities; housing guidance to help find a home; Support regarding documents (eg residence permit, tax code, health registry / ASL registration); support for linguistic mediation with the help of our volunteers.
Contact us by email (This email address is being protected from spambots. You need JavaScript enabled to view it.) or through our instagram (seyf_italy) and facebook (seyf.lecce) channels.
We are also available to meet at our territorial offices in Lecce (at the headquarters of our organization or at the headquarters of the Bibliomuseale Polo in Lecce where our volunteers are ready to welcome you) or at one of the territorial branches in the Province of Lecce (central and southern Salento): contact us and we will find the way to meet!
The Inclusion Point is an initiative part of the "People have the Power" project. The aim of the initiative is to support young foreign citizens, especially with a migratory background such as asylum seekers and international protection seekers, in their integration path on the territory.
 "People have the Power" is a project promoted by SEYF within the European Solidarity Corps program, with the support of the National Youth Agency and with the partnership of the Polo biblio-museale di Lecce.